Besides the stabilized rent on her West Village brownstone, the most desirable feature of Carrie Bradshaw's apartment was a massive walk-in closet. And in New York City, walk-in closets come as easily as a rent stabilized duplex. If you're looking to fit a Carrie Bradshaw-sized shoe collection into your small closest, then you might want to consider some of these nifty space-saving solutions.
ADD A SECOND RAIL TO YOUR SMALL CLOSET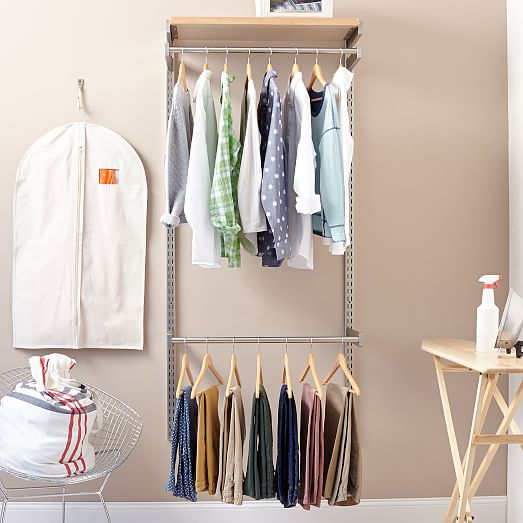 If you have the space, consider adding a second rail to your closet. Vary the heights of the two rails, and hang small garments from the shorter piece. This Monorail Closet System from West Elm is the perfect example of how to get organized.
OVER THE DOOR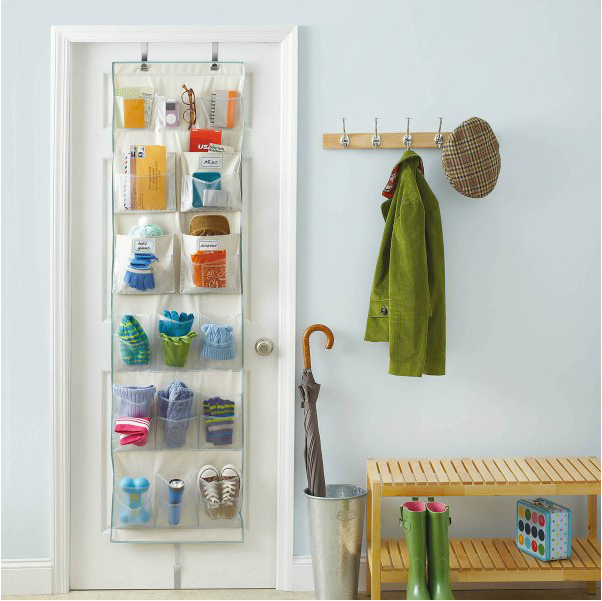 If you're looking for a place to store handbags and large coats, consider adding some extra storage to the back of your door. Over-the-door hooks are great for large winter coats, and you can add small hooks all the way down for bags and accessories.
Image via Apartment Therapy
UP TOP
When dealing with a small closet, squeeze clothes into every nook and cranny possible. The spaces above and below the clothes rail are chronically underused, so consider adding some pre-fabricated shelves. For a shabby, chic look, check out these in-closet shelves from Pottery Barn.
Pro tip: keep the pieces that you wear the most at eye level, and pull out a stool to reach those harder-to-reach places where you store the occasional pieces.
DIVIDERS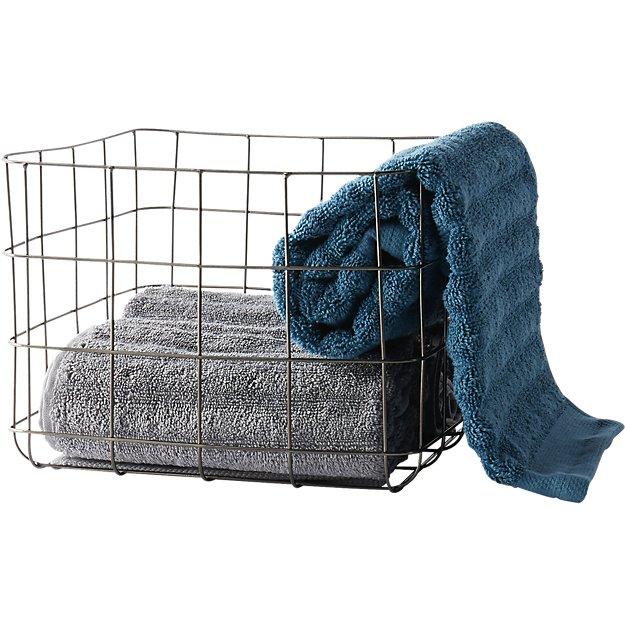 And once you've installed your new shelves, don't let clothes and towels spill over onto each-other. Use some shelf dividers to maintain seperate piles: not only will your closet look more organized, but you'll also be able to stack higher piles of clothes and towels. We also love the look of baskets en leu of dividers.
Image via CB2
HOOKS
If you're trying to get the most out of your closet, then consider every way to hang, install or nail in a storage solution. Hooks are great for larger items, such as bags and duffels, while also giving you the option to hang up smaller pieces, like keys and sunglasses. They can be hung throughout your closet, and are also great for the back of your door.
We love these Copper Hooks from CB2.
CORKBOARD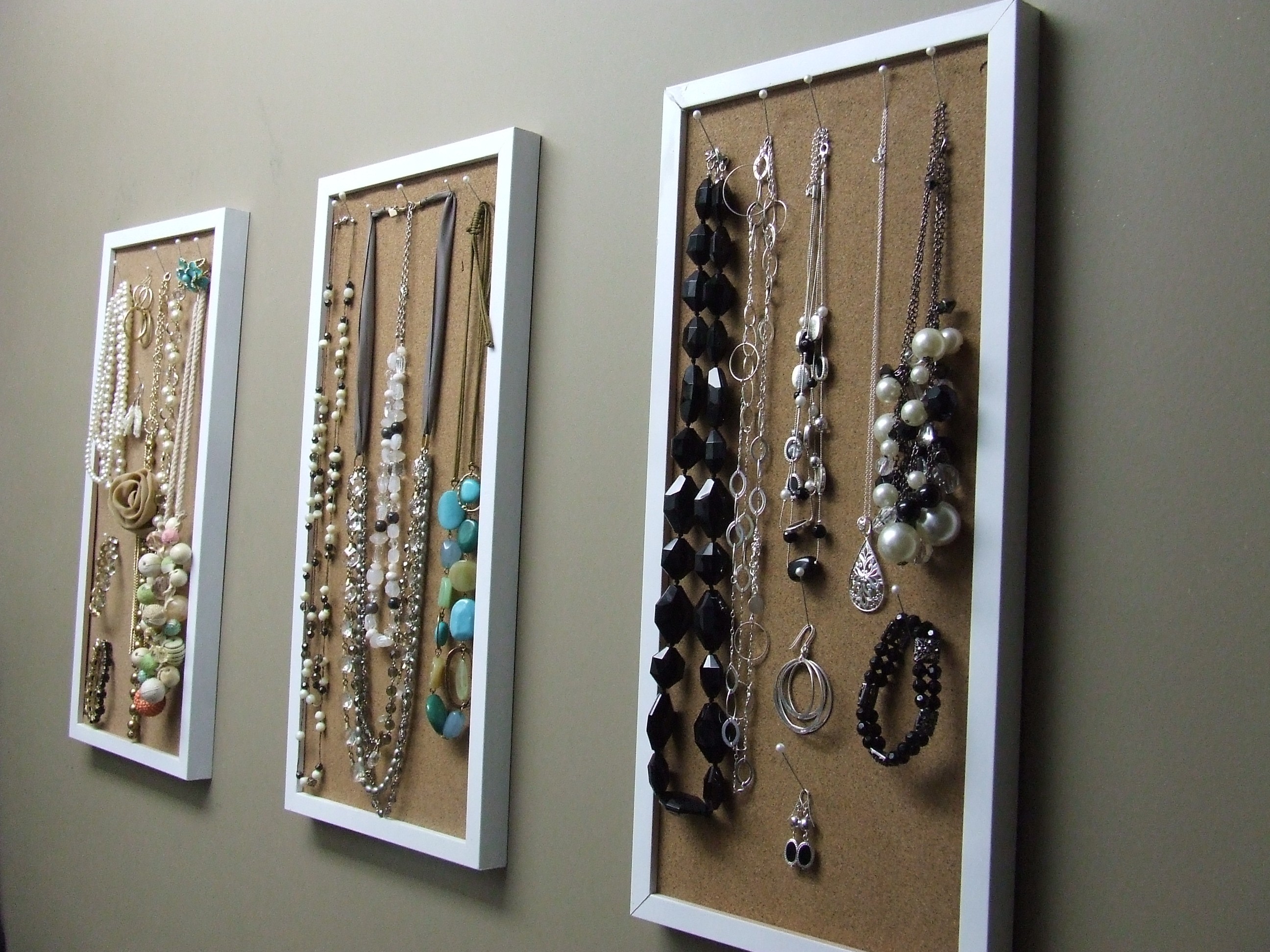 If you're looking for a place to hang your smaller knick-knacks and accesories, then consider adding a cork board to your door or one of your closet walls.