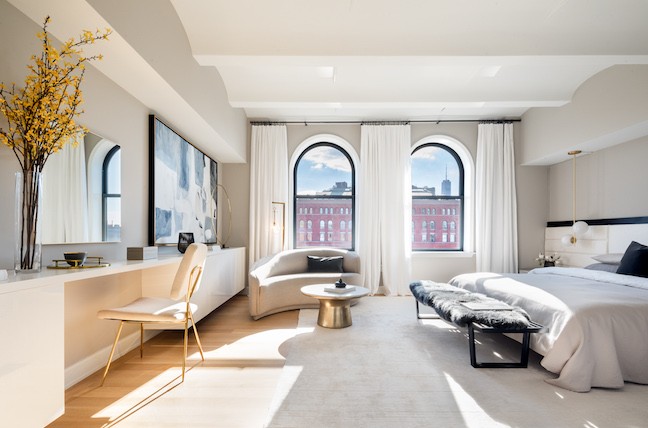 Looking for new home styling tricks to update your home? To get you inspired, we turned to our decorators to share their wisdom on accessorizing and styling your home to help you make statements big and small throughout it.
"The details are not the details. They make the design." – the perfect quote from iconic furniture designer Charles Eames on his take on the importance of paying attention to all of the design notes that make a home feel rich, not just the major ones.
APPROACH DÉCOR AS A BIG STATEMENT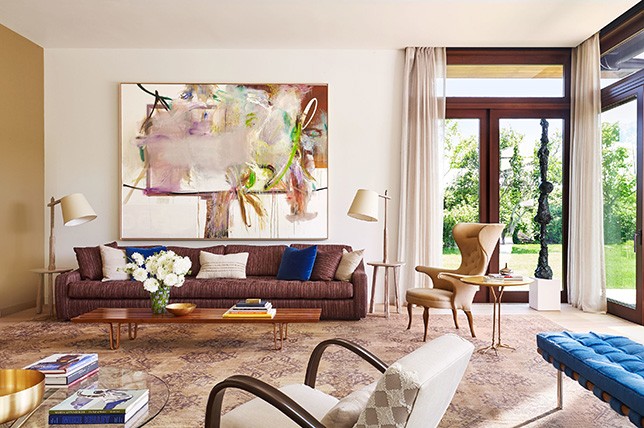 Often enough, our interior designers note that the biggest mistake novice decorators make today is in being all too subtle with their design statements. Do be creative and think of clever ways you can be impactful with even the smallest of gestures and home styling tricks.
Treat your approach to decorating your home as a foundational and life-enhancing starting point in how you want to live and feel throughout the space. And do decorate consistently as seeing how each room works in balance against one another can help craft a welcome variety of design elements in your home.
SET THE TONE WHERE IT ALL STARTS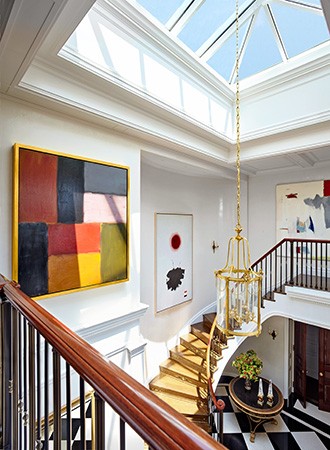 When it comes to home styling tricks for your foyer or entryway, think of ways you can bring in practical décor elements that aren't short on style.
Start with a slim console table and create a tablescape that boasts catchall trays for keys and loose change, and place a mirror with a unique silhouette above it for a decorative starting point. From there you can add more must-haves depending on space, from a necessary umbrella well to a side chair or bench to assist in getting ready to head out.
MAKE LAYERING A CONSTANT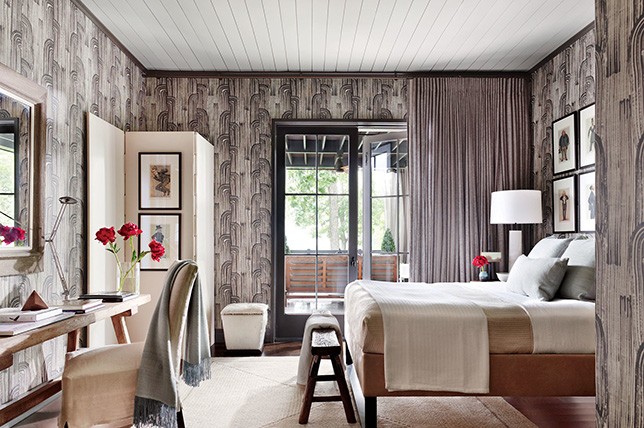 One of the easiest, most budget-friendly, and classic home styling tricks is to layer pieces as though you would when you're putting an outfit together. From proportion to fabrication, it's all about a rich mix of finds that work together to create a heady, harmonious feel.
The room featured above, for instance, works with just a handful of tonal natural hues, a few prints, and a few textures, that all together, keep the room looking consistent, yet full of coordinating layers that don't come off as being too matchy and ultimately boring.
BE EXPLORATIVE WITH PLACEMENT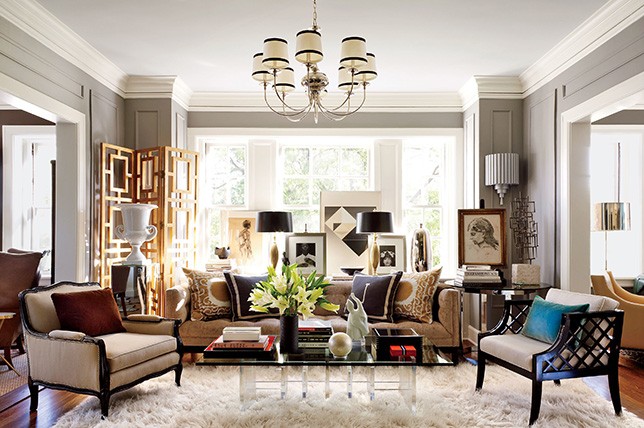 We've said it before and we'll say it again; not all framed art has to spend its life with you lining your walls. As some of the best home styling tricks call for imaginative approaches, consider fresh takes on art placement – especially if you have a lot to work with.
While the room featured above may have a tad too many framed prints backing its sofa, think of how lifeless the space would come off without them. From lining a floor to being housed above kitchen cabinets, there's plenty of areas throughout a room to get creative with when looking to install art pieces for extra personality.
ANCHOR A ROOM WITH A CLASSIC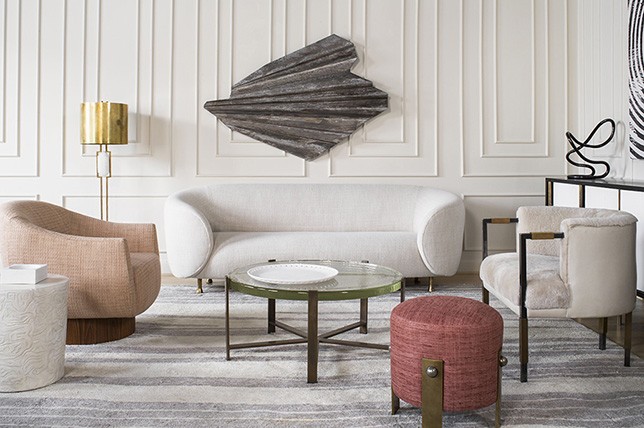 Whether you are starting from scratch or working with preexisting furnishings, take a cue from our professional interior designers home styling tricks and keep each room throughout your home anchored with a well-designed classic, such as the curved sofa featured above, or a substantial table.
This way, along with flooring and wall treatments, you'll have one major foundational piece to work around while it does double duty and ties everything together. Even better if it boasts a timeless, printless finish, and classic lines.
MIX ERA'S + ELEMENTS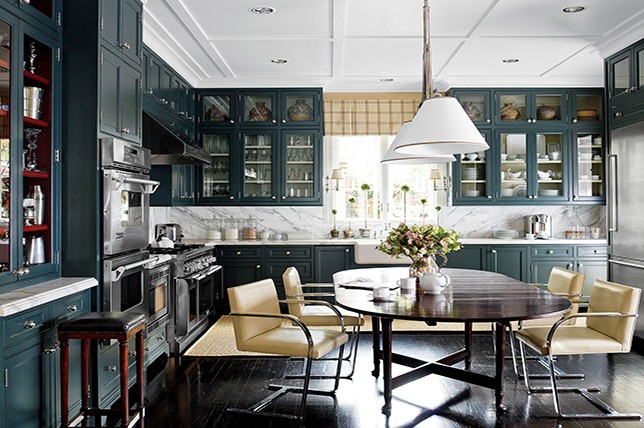 Sure, a minimal room looks great with strict adherence to the codes of the design style, so does an eclectic room per se. But the thing these two rooms have most in common is their strict takes on home styling tricks that will keep your décor limited in scope, and ultimately flat.
And while it does make sense to go for one strong direction as it also takes less problem solving, we anticipate that a one-note look will have you uninspired in no time. Instead, bring in a few opposing pieces that though may not be in line with your direction, will certainly lend a room intriguing layers while keeping the eye moving with curiosity.
NEVER SETTLE ON A SINGLE LOOK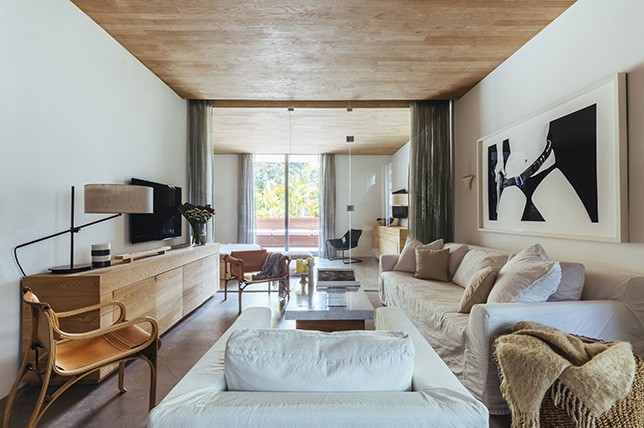 Sometimes you'll find that some of the best home styling tricks don't prescribe to one set design style or strict route as a rich mix can do wonders while allowing you to run with inspiration as you layer away.
Note how the room above may share a cool, calming color palette between furnishings, but each piece subtly tells its own story. Create your own rich visual mix by finding one simple commonality like a print or palette as well as scale and work those to your benefit to bring in as many unique pieces as possible without coming off as heavy-handed.
HAVE FUN, BE EXPERIMENTAL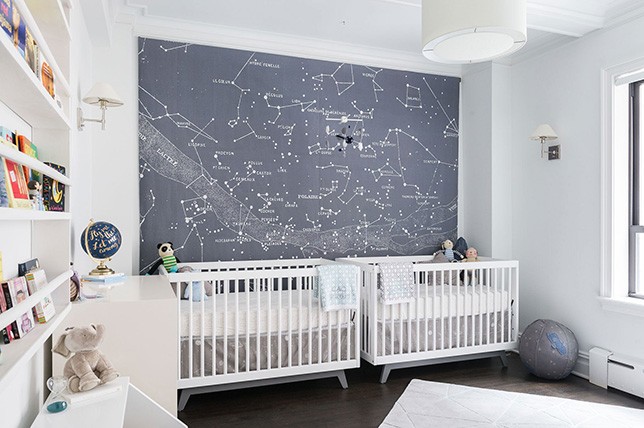 When it comes to the ultimate in statement-making home styling tricks, again, often going for an unexpected piece can pay off big when it comes to creating a home that is unique to you, your lifestyle, and taste. And as iconic interior designer Dorothy Draper is frequently quoted for saying "I always put in one controversial item. It makes people talk." do follow suit.
This can mean anything that works as a focal point chock full of personality, from an extra-large ficus tree to a life-size bronze sculpture, to complete a room. Be bold and adventurous and scour local art galleries, antique markets, and estate sales to bring in surprises from the subtle to the over the top. And make guests walk away with an out of this world find that will leave a lasting impression with them long after they've left.